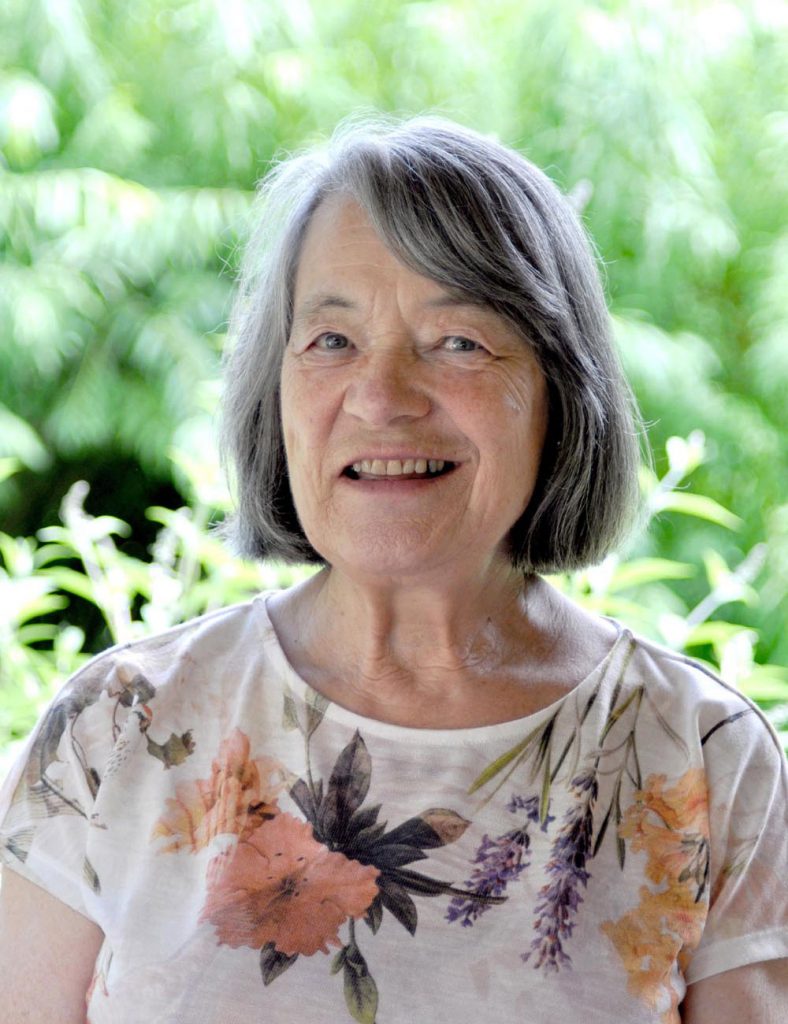 I have lived in the Forest of Dean since 1987, having moved from St Albans in Hertfordshire. I trained as a physiotherapist including the treatment of children, and people with all types of disabilities.
I also took a degree in Ergonomics when I realised that treating people when things go worng is only half the battle. I also needed to correct postures and practices which can increase the chance of injuries.
I am interested in politics and have been a local councillor on the Forest of Dean Council. At present I am Chair of Governors at the Heart of the Forest Special School at Speech House, a job I enjoy very much. I am also a Trustee at Forest Sensory Services, a facility and resource centre for people with sight and hearing problems, Another of my interests is as a board member and volunteer of the Co-Operative which governs Mitcheldean Community Library.
I love working on the board of The Orchard Trust. It performs very important functions, and there are so many interest interesting things going on there. I have been involved with the Trust since 2008.
I have been involved with the Trust since 2008.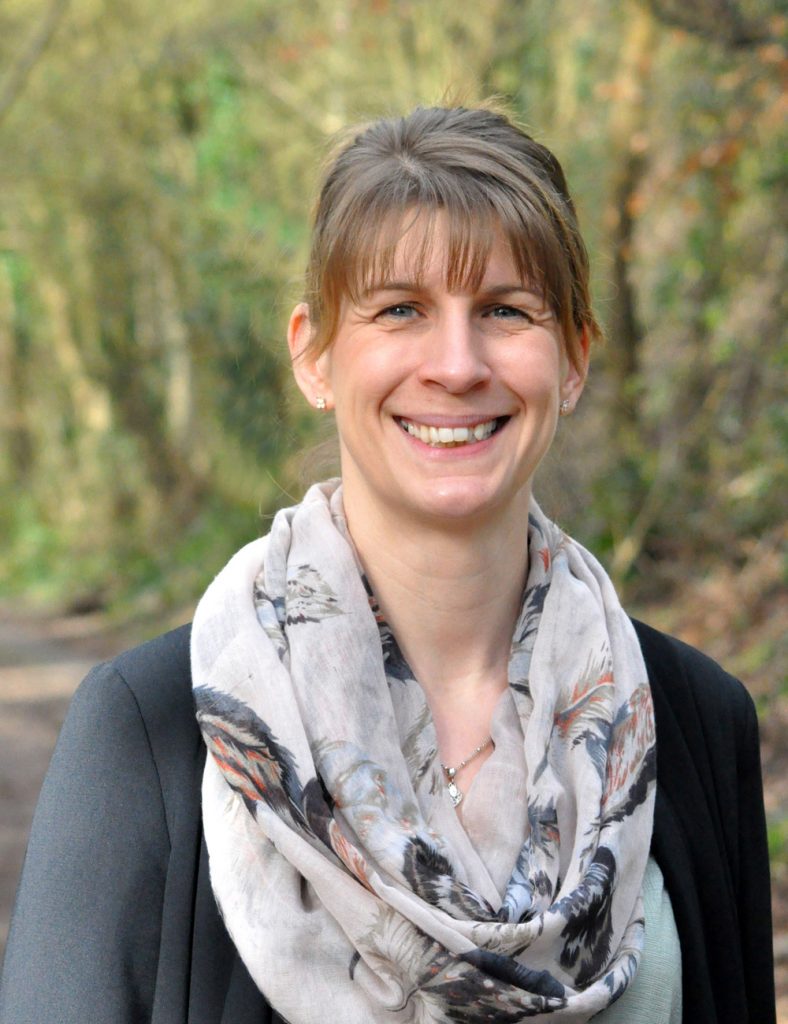 Cathy has been CEO since 2017 and worked for Orchard Trust since 2014 as Finance Manager.
Cathy's passion is people - supporting everyone to reach their potential and to have fun along the way. She is delighted to lead a charity which shares these ambitions and works daily to ensure the best environment for the Trust's clients; their families; employees; bank staff and volunteers.
Alongside her CEO role, Cathy sits on the SW Regional Stakeholder Network for the Disability Unit in the Cabinet Office supporting Government to understand and reduce the challenges faced by those with disabilities, and the Skills for Care SW CEO Network reviewing Training needs within Adult Social Care.
Prior to working for Orchard Trust Cathy's career has been either within the not for profit sector or for organisations focussed on helping people. She worked within accounts for Priory Education and Children's Services and as Finance and HR Manager for NFU Mutual. She also enjoyed many years as treasurer and payroll clerk and committee member for her local playgroup.
A passionate believer in lifelong learning Cathy achieved her accounting qualifications 2008 then, having realised her passion was people not pennies, changed her job and career focus completing CIPD levels 4 and 5 in Human Resource Management by 2014. Following her promotion to CEO she continued her personal development and undertook CMI level 7 in Strategic Management and Leadership in 2018.
Away from the Trust Cathy is a Governor with Heart of the Forest Community Special School supporting the Head Teacher and team to provide inspiring education to the pupils. In her spare time she enjoys relaxing with her family, reading, and exploring the countryside in her campervan.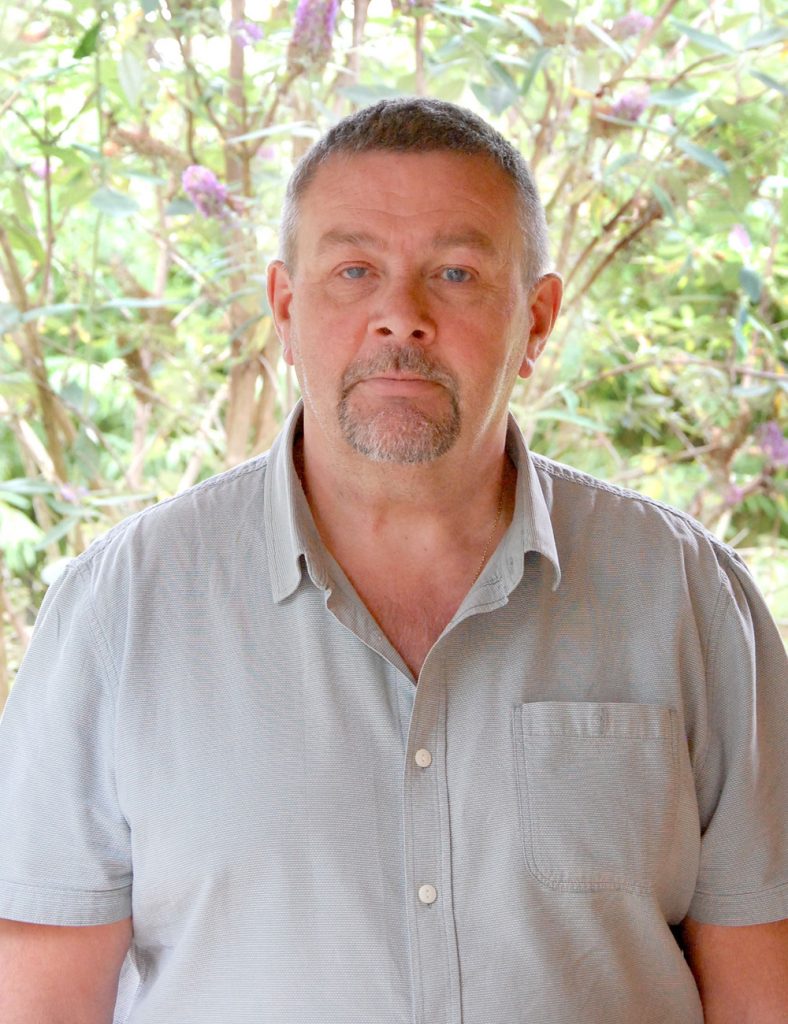 Anthony has worked with people with Autism and Learning Disabilities since 1994, he holds an NVQ4 RMA. He has worked at all levels from Support Worker, to Registered Manager and now on to his current position that of Head of support and Operations, supervising our Residential Managers and supporting them to deliver an excellent quality of care, He is also responsible Health and Safety, transport and our properties. He has worked at the Orchard Trust since 2013. Prior to this, he has worked with various local and national providers including the National Autistic Society.
Anthony is a Board member of The Gloucestershire Care Providers Association where he represents the interests of Disability service providers. He sits on various steering groups and partnership boards, working with other stakeholders to improve the range of services in the county.
He is also a LeDeR reviewer. Gathering evidence, preparing and presenting review reports, regarding mortality in people with a Learning Disability. This is a national programme being led through Bristol University and working with Local Authorities, NHS and volunteers.
Anthony has also been a Team coordinator for the National Autistic Society's Accreditation Service, where periodically he would visit settings, specialising in providing services for people with an ASC, to review their service provisions against that of the N.A.S. Accreditation Standards.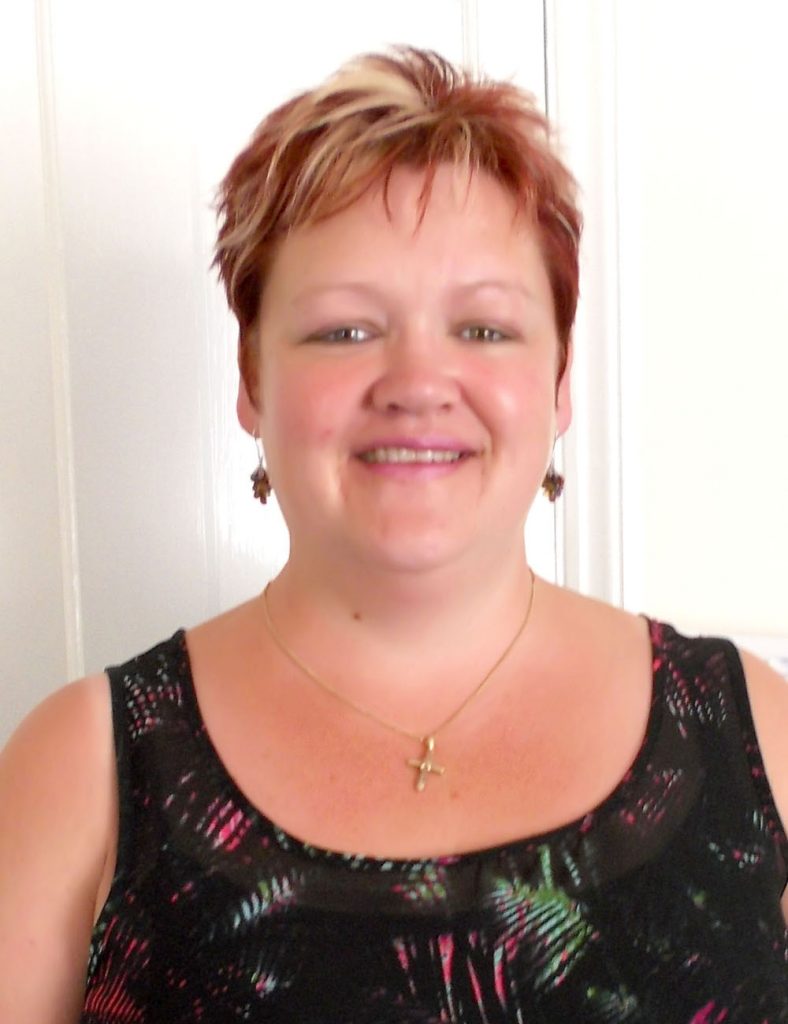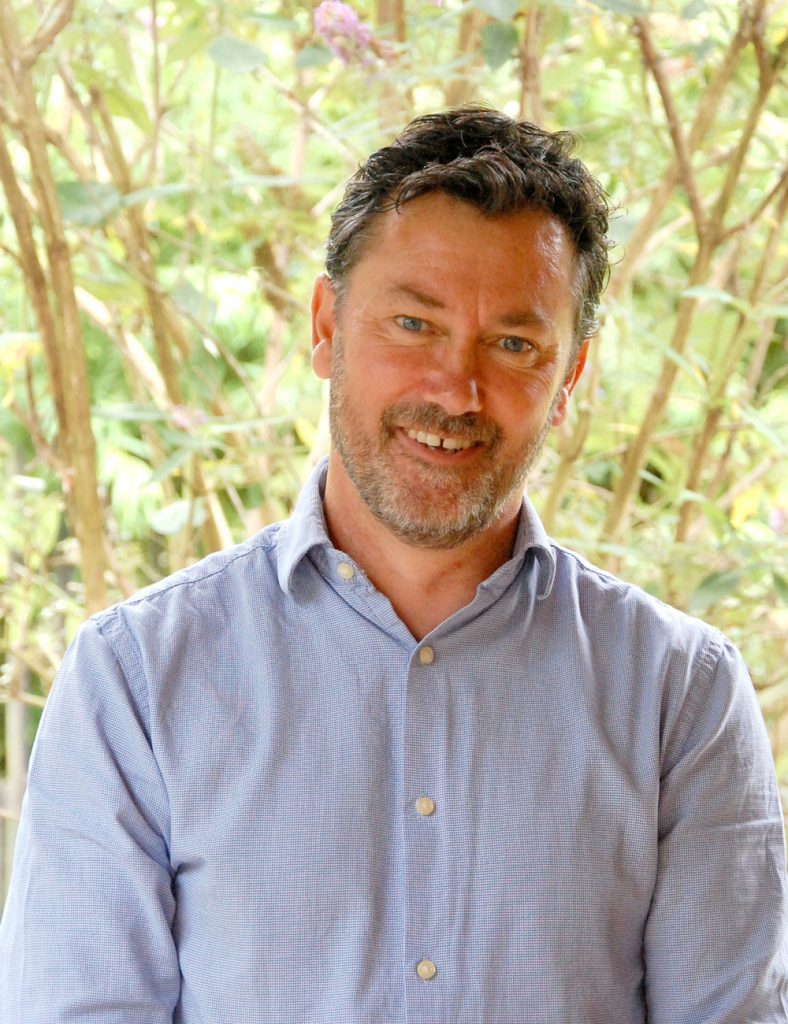 Tony Lafford started working for The Orchard Trust in October 2012 as the Registered Manager of Offa's Dyke and The Orchards. He previously worked for Salter's Hill Charity where he was the registered manager of a residential Home and manager of the Home Care and Support Service in Herefordshire. Tony worked for Salter's Hill Charity for 15 years, prior to that working as a support worker for The Orchard End Group. Tony qualified as a Social Worker and holds the Registered Managers Award along with a Diploma in Health and Social Welfare and NVQ levels 3 and 4. Tony is also an NVQ assessor and Social work practice teacher.
Originally from the Forest of Dean Tony still lives locally. He is a local Scout Leader and School Governor. Tony enjoys the outdoors and takes advantage of living in a beautiful area, he likes walking, canoeing, rock climbing and camping.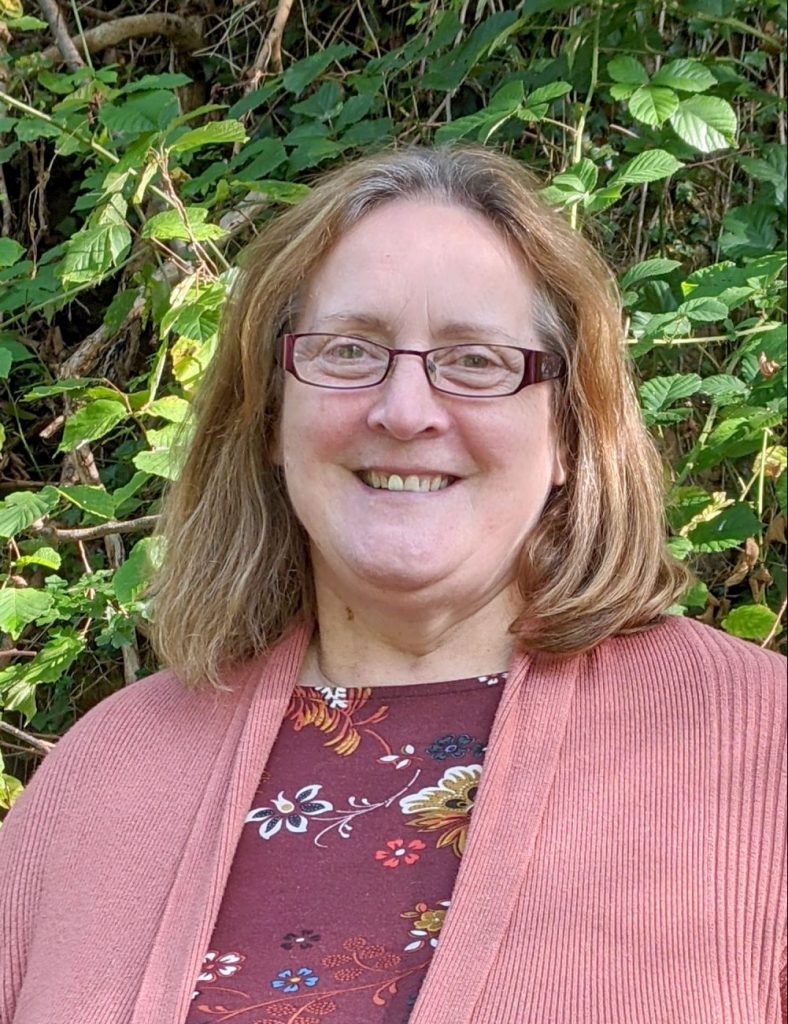 Val Howard has worked at the Trust since 1997. Val began working for George Gordon-Smith MBE (founder of the Orchard Trust) in a caravan as an Accounts Assistant, moving to her current role as Administration Manager.
Val's background is mostly in admin with experience in marketing, sales, purchase ledger and general accounts. Val also contributes to staff training at the Trust by sharing her experience and knowledge of autism from a parent's perspective.
When Val's daughter moved into an adult provision she identified a need for a support group at the Trust for family members and carers who might appreciate someone to talk to and share experiences with. Hence "Carers and Sharers" began in 2013. All new and existing family members will always be made most welcome.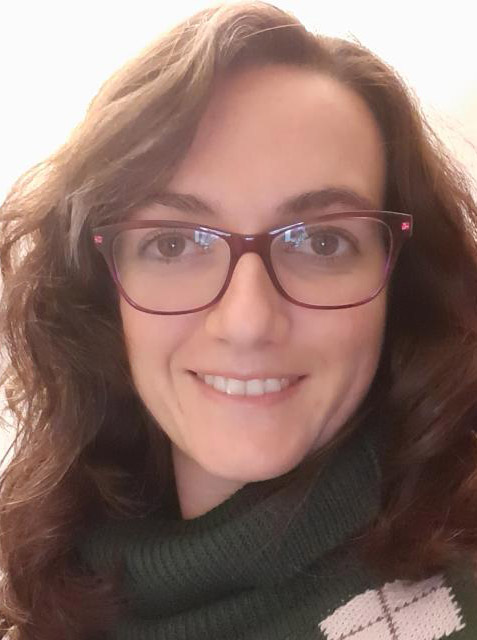 Originally from Brazil, I moved to the UK in 2010 and I joined the Trust in June 2019 as I felt highly connected and drawn to Orchard Trust's ethos and values. In January 2021 I stepped up as Manager of Day Services.
My background is in performing arts and therapy. I have studied different therapies, including Co-Counselling, Dramatherapy and Voice Dialogue, as well as holding a BSc degree in Psychology with Counselling. I am specialised in clowning, fooling, physical theatre, movement and the art of bringing fun into our stressful lives and the stresses of the world we live in today.
I have delivered my work in many different settings, including schools, underprivileged communities, and community groups, such as the Misfits (a theatre company for adults with learning disabilities). I have also codirected and managed other companies, supporting with funding applications, budgeting and project development.
In my free time amongst many things, I enjoy long walks in nature, playing volleyball, canoeing and playing in a band!
"At the heart of everything I do I aim to provide a safe space for people of any ability to access play and creativity, in order to build courage and embrace all of who they are!"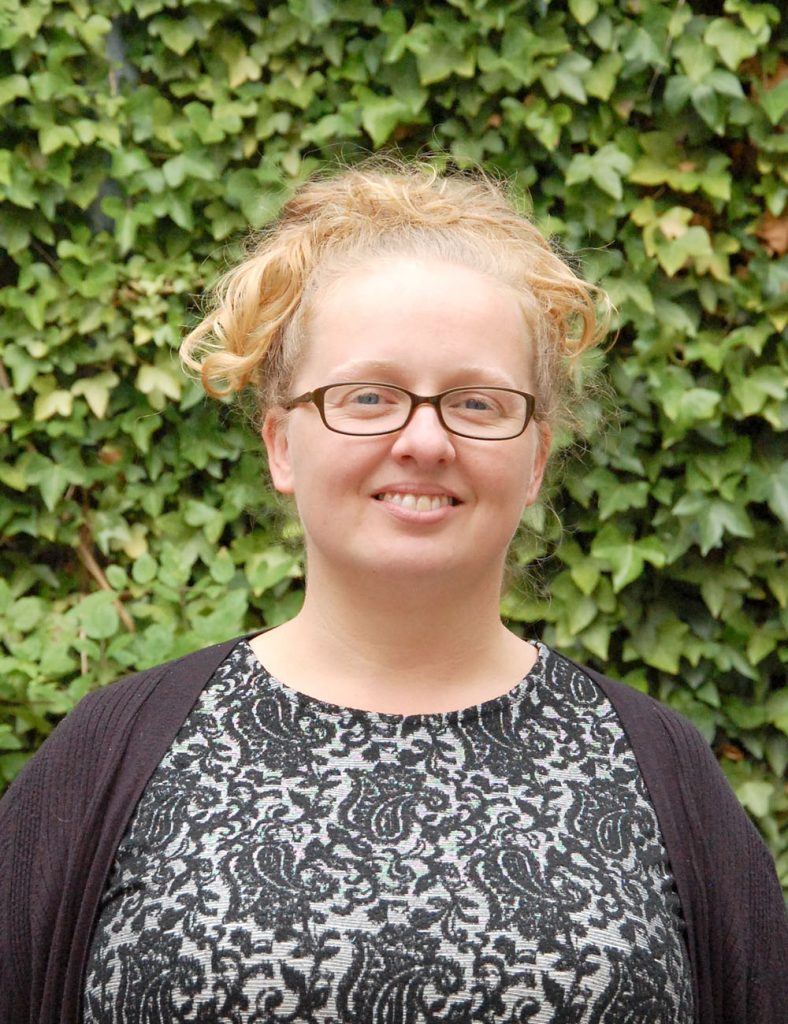 I joined the Orchard Trust Finance Department in November 2015 and was promoted to the role of Finance Manager in Spring 2017. I'm AAT qualified after home studying alongside my previous role working for a multinational manufacturing company.
I chose to work for the Orchard Trust as I wanted to work for an organisation where what I did made a difference. Working for a charity that makes a difference to people's lives gives great job satisfaction. I love having the opportunity to visit our homes, its great to see the bonds that are formed between our support workers and their service users.
Outside of work my time is mostly taken up with caring for my two young children, I like to get out and about with them over the weekends, we enjoy walks out in the Forest of Dean and visiting Gloucester Docks to look at the boats. If I get any free time I enjoy baking and am attempting to learn how to create projects with my new sewing machine.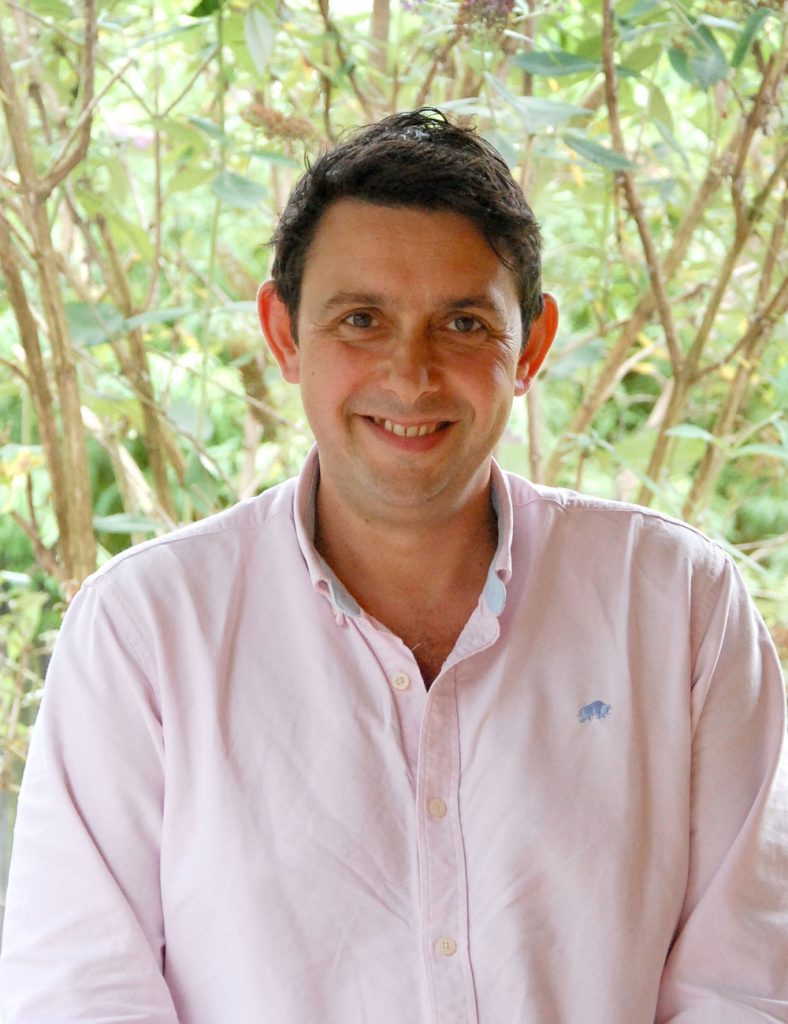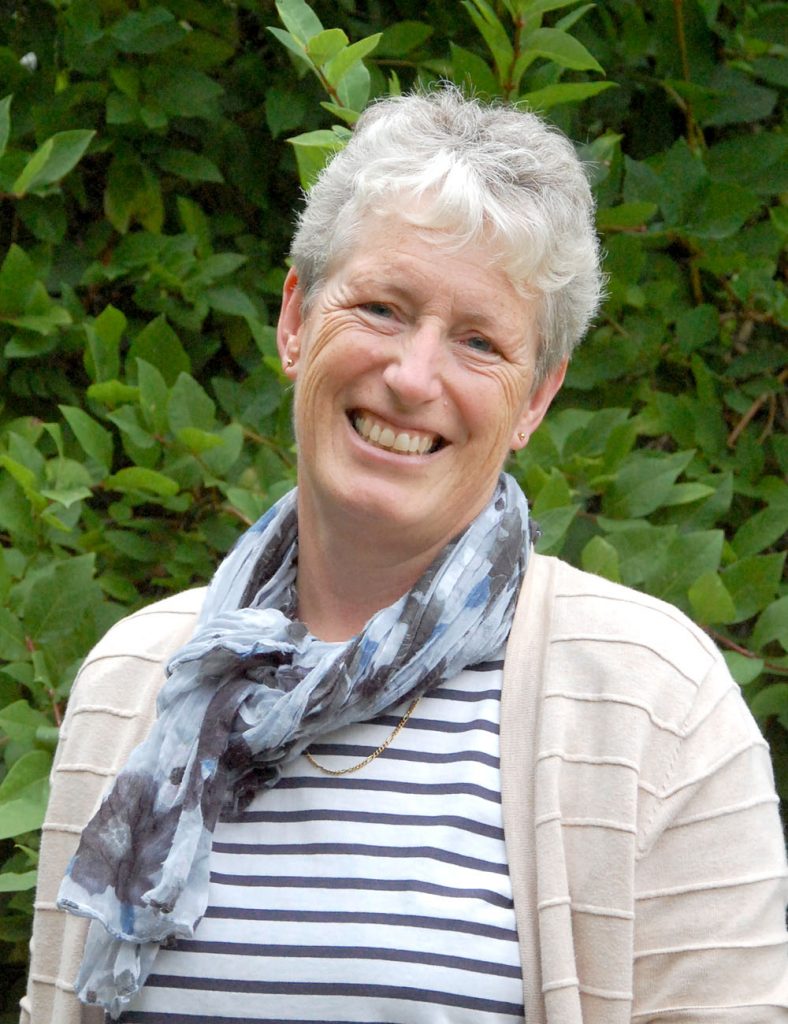 Wendy has a varied background in a number of different training and managerial roles, holds a B.Ed Honours teaching degree, a Level 4 diploma in Learning and Development, and has enjoyed working in the travel industry and public sector, as well as having run her own pet care business for several years. In charge of training for the Trust, Wendy has a busy role ensuring nearly 200 staff meet the stringent expectations of the Care sector, and also have an opportunity for further personal development through additional courses such as Management and Leadership, and Levels 2 and 3 diplomas. In her free time Wendy keeps busy and enjoys painting, singing in a local choir, skiing and walking, and particularly loves travelling – destinations visited include Australia, America, Canada, South Africa, Malaysia, The Far East, and many countries in Europe.
We look after ourselves, each other, our places and the environment.  Through listening to each other and paying attention when someone has something they want to say we support the development of self respect and feelings of worth and appreciation. We recognise one another for the people we are, understanding and accepting preferences and beliefs to ensure a personalised care and support.
We also believe the best results are gained through working as a team, valuing suggestions and encouraging new ideas as we strive to continuously improve the care we provide.  We appreciate that knowledge, skill and understanding develop over time and through the sharing of experience. Seeking best practice and innovation we work closely with others to achieve the best result. We value the contribution of clients, families, staff, volunteers and our partners to support us to be the best we can.
GET INVOLVED